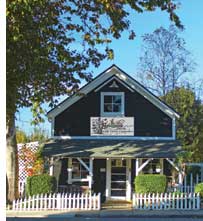 A month long celebration that will light up the town and feature lots of fun events including live music, gifts, raffles and discounts at many lodgings, shops and galleries. Starts December 1-December 23.
---
"Festival of Trees"
Annual event sponsored by the Cambria Chamber of Commerce. Come, bid on a beautiful fully decorated tree. Money from the auction goes to local charities.
Enjoy Fabulous food, wine, fun. Tickets $20 on sale at Cambria Chamber of Commerce. Call 927-3624 for information
Contact: Cambria Chamber of Commerce Phone: 927-3624
---
Hospitality Night Throughout Cambria
Chamber of Commerce Business District Open House. This is a time when Cambria gets decorated for Christmas. Tree lighting ceremonies, food, cheer & song, photos with Santa.